A new year is just around the corner! In a matter of days, we enter into a brand new year in what we hope to be a much better year. New year, new you as they said. 
From vibrant hues and daring cuts to reimagined trends of past decades, men's fashion in 2022 is anything but boring.
Major themes spotted on Paris, London, New York and Milan Fashion Week runways are centered around hope and freedom. While minimalism and muted tones were a major focus of recent years, the pendulum is beginning to swing. This "less is more" approach is taking a back seat in 2022 with a "more is more" attitude taking its place. Style is the only thing you can't buy. It's not in a shopping bag, a label, or a price tag. It's something reflected from our soul to the outside world—an emotion.
BOLD PRINTS AND COLORS
Men's fashion 2022 is all about injecting bright colors and eye-catching prints into your day-to-day dressing. Adventurous hues like acid green, striking blue, and electric yellow take center stage. Don't panic, they aren't replacing our comforting neutrals but rather complementing them. Don't be afraid to add a pop of red or pink to your beige jogger and sweatshirt set. Prints are having a refresh as well with psychedelic swirls, digital patterns, and painterly florals.
MAXIMALISM
This could mean a head-to-toe look in a repetitive pattern or a single statement piece mixed with a loud print. If patterns aren't your thing, turn to exaggerated silhouettes like extra-long cardigans or wide-leg trousers.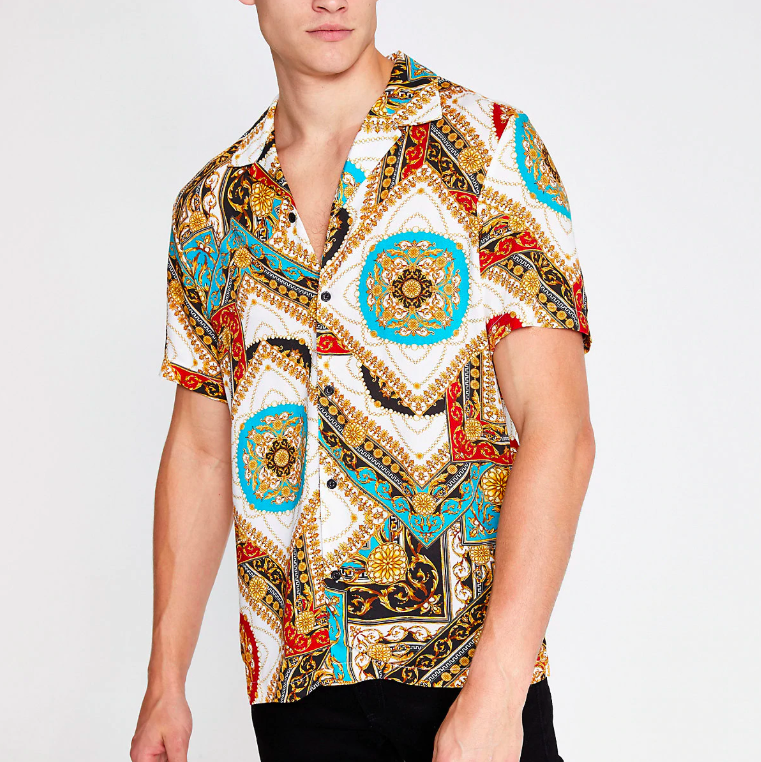 RETRO
The nineties are calling and they're lending us their logos and leather. Think collegiate looks. Think checks and colourful patchwork tops with big logos. Think baseball caps and Vans shoes. You get the drift.
COMMUTER CLOTHING 
We've been working from home for almost 2 years. The wardrobe is changing as we go back to the office. Lightweight chinos and polo shirts are replacing ultra-tailored trousers and button-downs. Rather than layering with blazers, try a shirt jacket—also known as a shacket. Finish your outfit with a pair of sport-bottom shoes.