Menswear is constantly evolving, from relaxed office dress codes to the athleisure movement, and bold floral shirts have become a style "do" all year-round. Here's how you can easily introduce the right printed shirt into your weekly rotation.
MATCH YOUR PANTS TO YOUR PRINT
When a shirt is on the busier side, choose a colour echoed by the colour of the print of your shirt, you're already in the matching zone and both pieces will complement each other.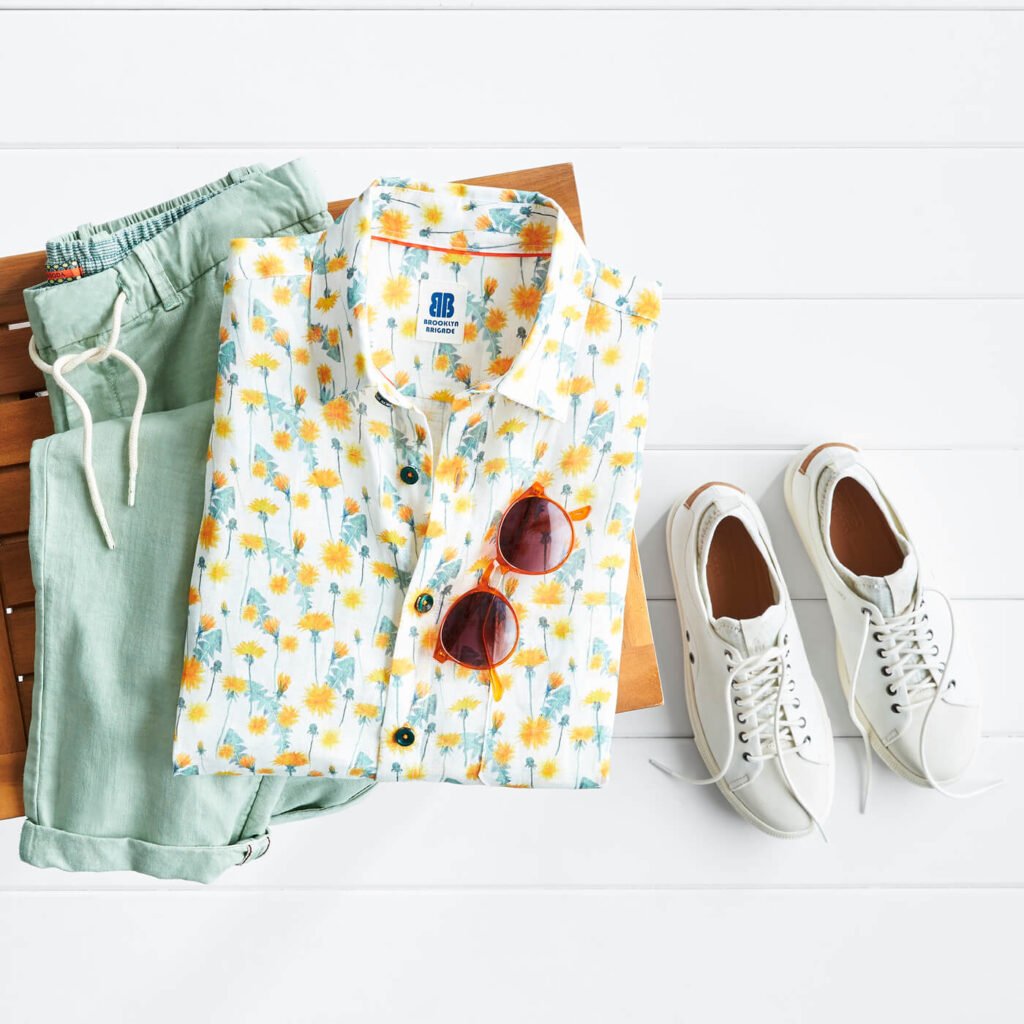 COLOR COORDINATE YOUR SHOES
When your colour palette is in the more universally-flattering range, such as blue tones, match your shoes to one of the colours in your shirt. It's a subtle nod that shows you know what you're doing and allows you to coordinate with any pants or shorts you want.
MIX PRINTS & PATTERNS
Introduce another print or pattern, such as camo, which works because it makes a statement on its own, but still goes with anything it's paired with. One thing to remember is to vary the scale of your prints, if you go for a small floral print, make sure the other print or pattern is larger.
KEEP IT NEUTRAL
One of the great things about a floral print is that there's usually another colour involved to balance out the main colour, be it bold or subtle. Counteract the bright colour with neutral counterparts, white or off-white jeans and sneakers will complete your style canvas.