Introduction
Korean fashion, distinguished by its distinctive combination of whimsical allure, elegant femininity, and daring flair, has garnered global recognition in the fashion world. With its estimated worth over $5 billion, the Korean fashion industry, led by innovative designers, is reshaping style trends worldwide. In 2023, Korean fashion continues to evolve, presenting an array of trends suitable for every taste. This guide explores the latest Korean fashion trends and offers tips on integrating them into your personal wardrobe.
Designer Spotlights: The Visionaries of Korean Fashion
In the energetic world of Korean fashion, certain designers have distinguished themselves with their groundbreaking and trend-setting designs. This part of the article highlights the contributions of notable Korean fashion designers who are playing a key role in influencing the international fashion scene. Emphasizing the varied and innovative designs of Minju Kim in tandem with the refined, contemporary styles of Lie Sang Bong, these designers play a crucial role in propelling Korean fashion trends. Each designer adds a unique signature, either by merging traditional Korean elements with contemporary styles or through their daring and inventive approaches in material and design. By exploring their journeys, signature styles, and impact on 2023's fashion trends, we gain insight into the creative forces driving Korean fashion forward. Their work not only captivates fashion enthusiasts but also inspires new waves of fashion designers, solidifying Korea's position as a burgeoning fashion hub. Stay tuned for in-depth profiles of these designers, as we delve into their world of creativity and innovation, offering a glimpse into the future of fashion.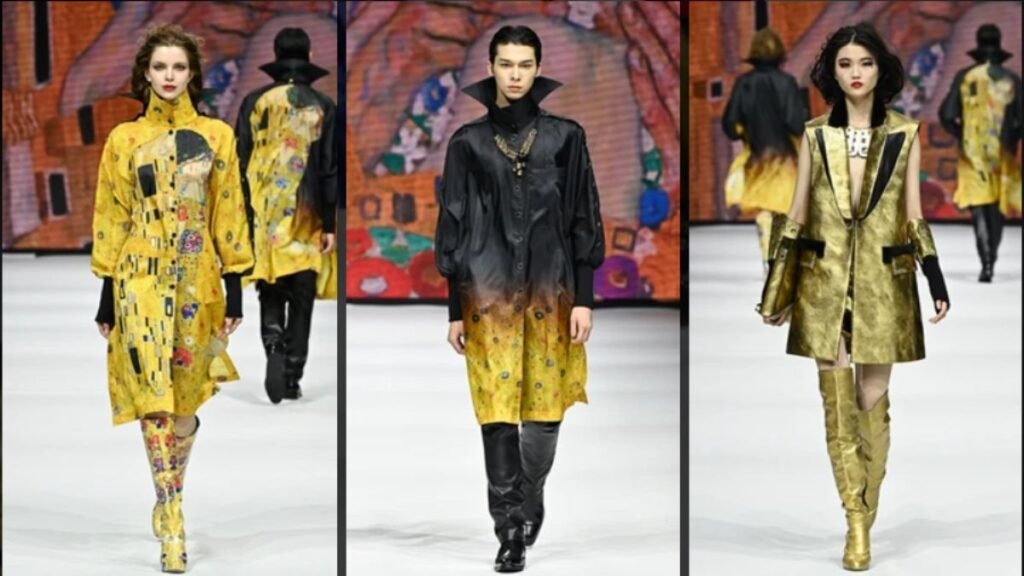 Latest Korean Fashion Trends for 2023
Printed Suits: Moving beyond traditional styles, Korean fashion brings printed suits in bold patterns and colors to the forefront. These statement-making suits, ranging from plaid blazers to floral sets, are perfect for those looking to stand out.
Puff Sleeves: The puff sleeve trend adds drama and volume, maintaining its popularity in 2023. Tops and dresses with exaggerated sleeves offer a girly and romantic flair.
Bucket Hats: Reviving '90s fashion, bucket hats in various materials like denim and faux fur are making a comeback, ideal for adding a fun element to any outfit.
Chunky Sneakers: These bold sneakers remain a staple in Korean fashion, adding an edgy touch to simple outfits with their vibrant colors and unique textures.
Sheer Dresses: Sheer dresses, adorned with delicate embroidery or lace, bring an ethereal and romantic vibe, perfect for the summer season.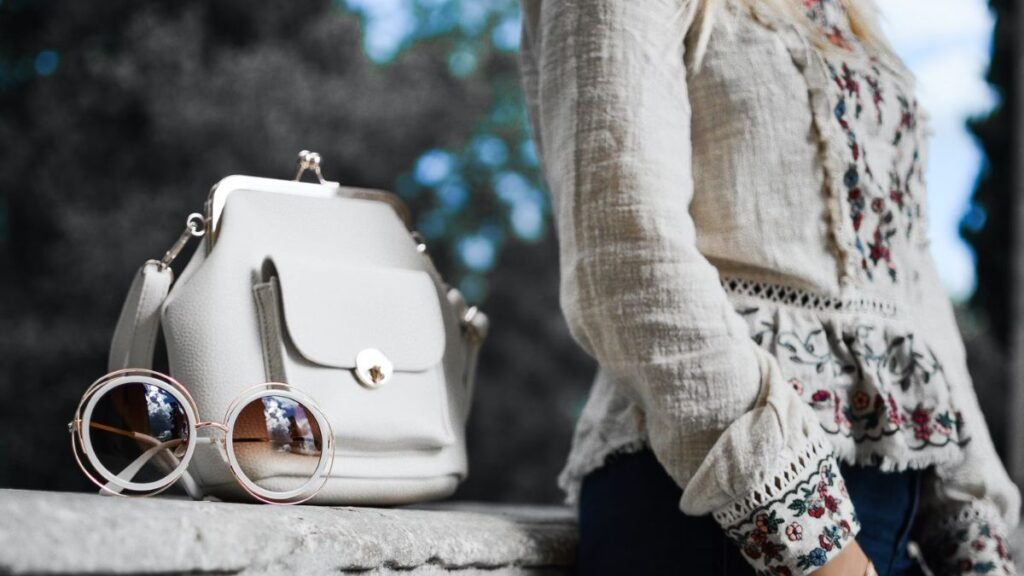 Street Style Insights: The Heartbeat of Korean Fashion
Explore the lively streets of Seoul, the epicenter of Korean fashion innovation. In our "Street Style Insights" section, we investigate how 2023's Korean fashion trends are being brought to life by Seoul's fashion pioneers. Traveling from the fashionable lanes of Gangnam to the lively thoroughfares of Hongdae, we observe how style enthusiasts are embracing and tailoring the latest trends, ranging from patterned suits to sheer dresses. These street style explorations offer a candid look at how trends are adapted by a diverse range of individuals, reflecting personal flair and cultural nuances. Utilizing photographs and detailed descriptions, we emphasize the unique mix of luxury designer pieces and approachable fashion in Korean street style. This combination showcases a range of captivating patterns, creative layering techniques, and unique accessories. This real-world perspective not only provides a rich source of inspiration but also illustrates the adaptability and widespread appeal of Korean fashion trends, making them accessible to a global audience. Join us as we uncover the essence of Korean fashion, straight from the streets where it thrives and transforms.
Wearing Korean Fashion: From Everyday to Special Occasions
The versatility of Korean fashion makes it effortlessly adaptable for both casual and formal environments. Daily wear often includes comfortable pieces like oversized sweatshirts and baggy jeans, while tailored blazers and elegant dresses are reserved for more formal events.
How to Emulate a K-Style Icon
Mix and Match Patterns: Korean fashion encourages the blending of different patterns and textures, creating unique and eye-catching outfits.
Focus on Accessories: Accessories are a pivotal element, with items like statement earrings and hair clips completing any look.
Experiment with Proportions: Playing with proportions, like combining oversized blazers with cropped pants, is a hallmark of Korean fashion.
Embrace Bold Colors: Incorporating bright colors, either in full outfits or through accessories, is encouraged to make a fashion statement.
Enjoy Fashion: Korean fashion emphasizes self-expression and fun, encouraging experimentation until you find your perfect style.
Pros and Cons of Korean Fashion Trends
Pros:
Offers unique and attention-grabbing styles.
Versatile for dressing up or down.
A broad spectrum of styles that cater to varied preferences.
Can be personalized to individual preferences.
Cons:
Some trends may be too bold for certain individuals.
Some trends might not suit every body shape or match personal style choices.
Varying quality and authenticity in K-fashion items.
Keeping up with fast-changing trends can be costly.
Conclusion
Korean fashion in 2023 is all about bold statements, playful patterns, and personal expression. Whether you're looking to make a bold statement with printed suits or embrace the whimsical charm of puff sleeves and bucket hats, there's something in Korean fashion for everyone. Remember, the key to rocking these trends is to make them your own and have fun with your fashion choices.
Also read about our post on 5 Wine Trends To Watch In 2023