Jumpsuits can be a little intimidating and if not worn correctly can look sloppy or make you look shorter or wider than you are. There's a reason you mainly see black and white jumpsuits. They are easier to wear.
WEAR A SOLID COLOR JUMPSUIT
Solids are always the safest. It is elongating since it is one unbroken vertical line and it pairs with just about anything. Black, however is always a slimming choice.
Once you feel comfortable in a black or white jumpsuit, try experimenting by adding some pattern or splashes of colour.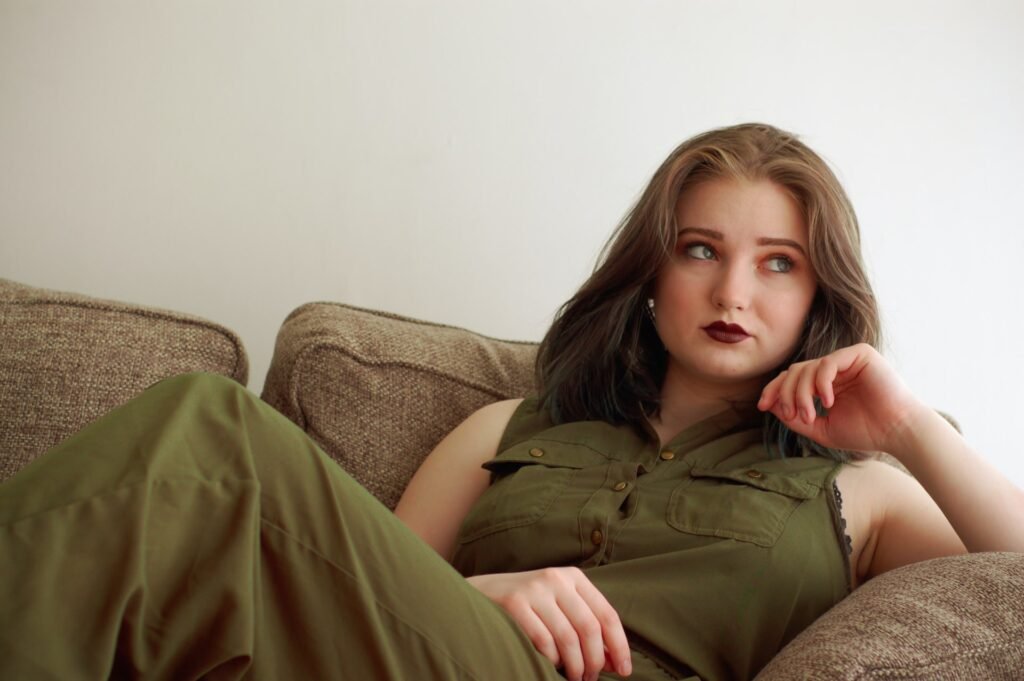 FIND THE PERFECT FIT
Purchasing a jumpsuit that fits your body perfectly is key to looking polished and put together. Don't wear a jumpsuit that is too tight or too loose.
DEFINE YOUR WAIST WITH BELT
A lot of jumpsuits have either a cloth belt the same colour as the jumpsuit or you can easily add a belt to define your waist. Cinching your jumpsuit at the waist is a great way to add some femininity to the look and give you that curvy look.
PAIR THE JUMPSUIT WITH A BLAZER
Add dimension to the jumpsuit by layering on a blazer or jacket. Not only does it give the outfit a personality but also breaks up the look and adds a layer to make the jumpsuit more subtle.
Consider where you are going to wear your jumpsuit and select a blazer that either brings it up a notch or makes it more casual.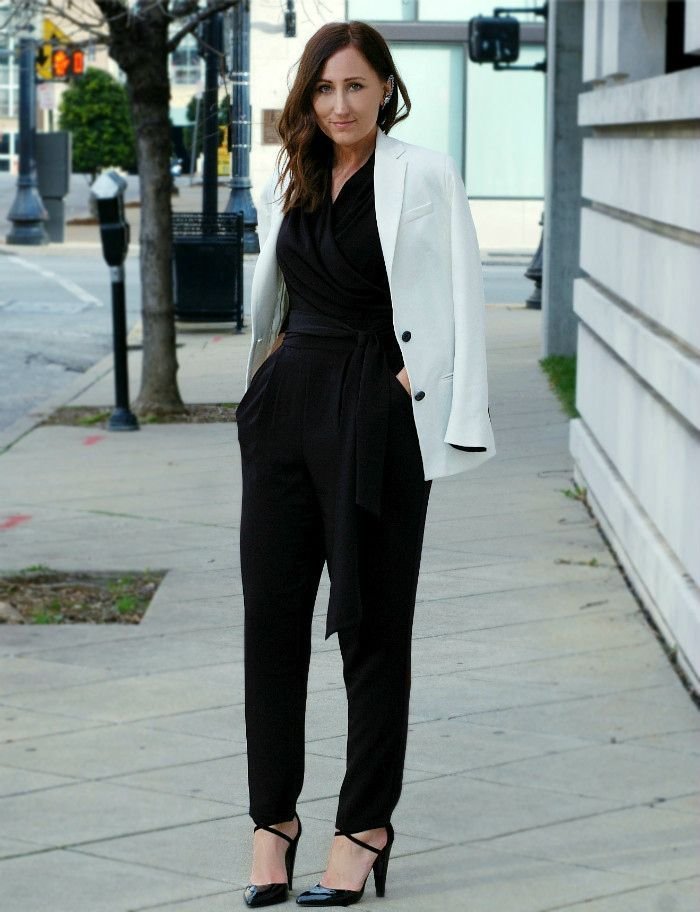 WEAR HEELS WITH JUMPSUIT
If you're wondering what shoes to wear with a jumpsuit, always opt for heels! Unless it's a very casual jumpsuit for the beach. Wearing heels with a jumpsuit creates the illusion of long and lean legs by not having the bottom of the jumpsuit bunch up.