For lovers of Scotch whiskey theres no place quite like Scotland – a country whose rugged terrain and rich cultural history have long inspired creativity and innovation down through the ages. And while many aspects of life may have changed, Scotlands whisky making traditions remain as vibrant as ever. From the earliest distilleries established by monks looking to keep warm on a cold winter day to today's sophisticated processes involving complex combinations of malted barley and yeast Scotland's whisky makers have always been dedicated to producing a truly world class product. After undergoing rigorous distillation procedures it is imperative that the resultant liquid be left to mature inside oak barrels for numerous years; this provides it with an unparalleled taste that can only come from such diligent craftsmanship.
But enough about the technicalities- let us delve into what really captures our imagination and taste buds: visiting Scotlands best known whisky making establishments! For every devoted fan or aficionado out there this experience should be considered nothing less than monumental. Without further ado here are a handful of Scotlands most sought-after destinations: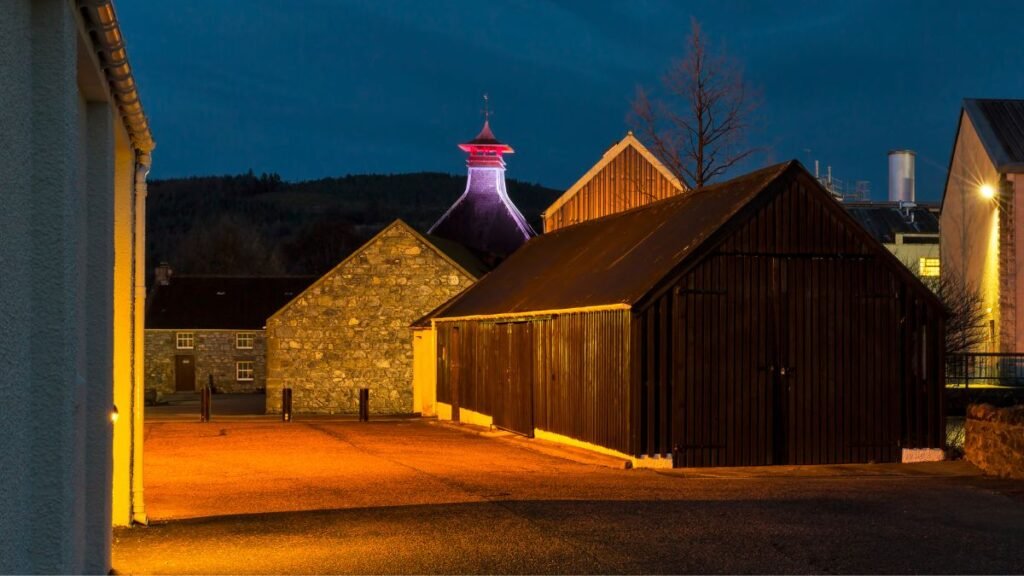 First up, we have the Glenfiddich distillery. Located in Speyside, this distillery is one of the most famous in Scotland. They produce a range of single malt whiskies that are known for their smooth, fruity flavor. And let's not forget about their impressive collection of whisky casks – over 1 million at last count. That's a lot of whisky!
Next on the list is Lagavulin. If you like your whisky smoky, then this Islay distillery is the place for you. The rich, peaty flavor of their whisky is sure to knock your socks off. And, they've been around since 1816, making them one of the oldest distilleries on Islay. So, it's safe to say that they have a considerable amount of experience in this field.
If you find yourself on the west coast of Scotland, then make sure to stop by the Oban distillery. This distillery has been producing whisky since 1794 and is known for its distinctive coastal flavor. It's like drinking a glass of the sea, but in a good way. And let's not forget about the stunning views of the surrounding mountains and sea – a true feast for the eyes.
Moving on, we have Macallan. If you're a whisky lover, then you've probably heard of this brand before. They produce some of the most popular single malt whiskies in the world. Their rich, fruity flavor is the stuff of legend. And the best part? Visitors to the distillery can take a tour of the production facilities and sample some of the whiskies on offer. It's like a dream come true.
If you're up for an adventure, then make your way to the Highland Park distillery on the island of Orkney. This northernmost distillery in Scotland has been producing whisky since 1798. Their single malt whiskies are known for their smooth, balanced flavor. And, let's be honest, it's pretty cool to say that you've been to the northernmost whisky distillery in Scotland.
Last but not least, we have the Laphroaig distillery. This Islay distillery is known for its bold, smoky flavor. And, they're one of the few distilleries in Scotland that still malts their own barley on-site. So, you know they're committed to quality. But, if you're looking for a smooth and mellow whisky, Laphroaig may not be for you. Their smoky, peaty flavor is definitely an acquired taste. However, for those who appreciate a bold and intense whisky, Laphroaig is a must-try. And, if you're lucky enough to visit the distillery, you can take a tour and learn all about their unique malting process. Who knows, maybe you'll even develop a taste for their signature smoky flavor. So, raise a glass of Laphroaig to the bold and adventurous whisky drinkers out there. Slàinte mhath!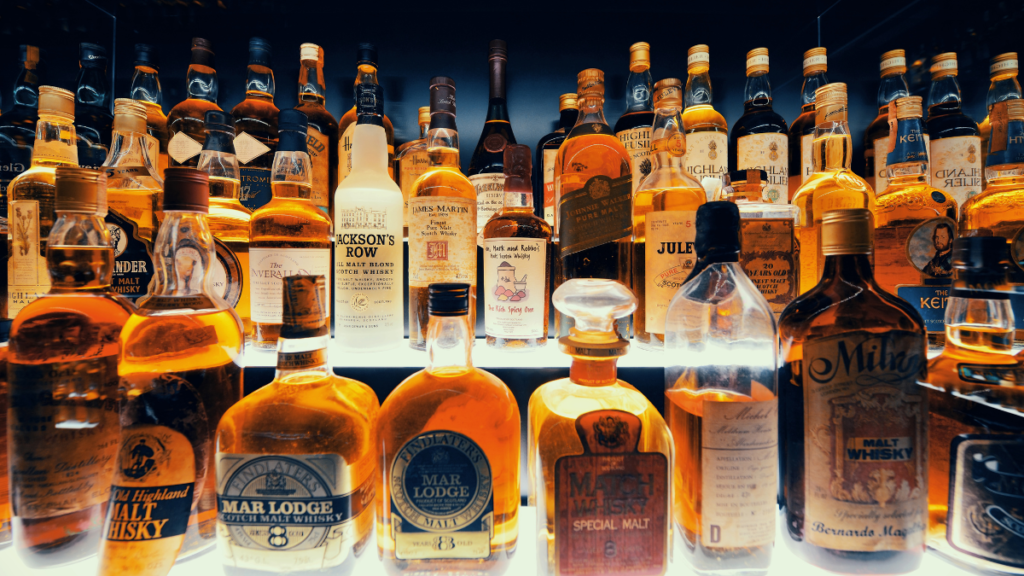 Now, let's talk about some fun facts about Scottish whisky. Did you know that there are over 120 distilleries in Scotland? That's a lot of whisky! And, whisky is so important to the Scottish economy that it's estimated to contribute over £5 billion every year. That's a lot of money for a brown liquid.
But, the love for whisky isn't just limited to Scotland. In fact, in 2019, there were over 2 billion bottles of Scotch whisky exported to over 180 countries around the world. That's a lot of people who love their whisky.
And, if you think that whisky is just for drinking, think again. There are countless ways to enjoy whisky beyond just sipping it neat. You can use it to make delicious cocktails, add it to your cooking, or even use it to cure a cold (okay, maybe not that last one).
So, there you have it. A brief history of Scottish whisky, how it's made, and some of the top distilleries in Scotland. If you're a whisky lover, then Scotland is the place to be. And, even if you're not, a trip to a whisky distillery is still worth it for the stunning scenery and the chance to learn about this beloved beverage. Slàinte mhath! (That's Scottish Gaelic for cheers!)
Also read about our post on How Rakuten Trade Can Help You Make Informed Investment Decisions